miranda winters
artist statement
I am informed by my experiences with the collections that exist in my world and the work that I make is what is left after a personal filtration process.
​
I'm interested in human development and understanding the social and emotional effects personal collections of objects have on people. In my own work I define those objects as any item accumulated from living but collections can represent a multitude of things depending on the individual.

it's that INTERPRETIVE flexibility that make personal collections ideal source material for creating.

My work exists in many forms, Sometimes messy explorations on paper, sometimes performance, sometimes time based media.



contact:
​MSTOKE2@SAIC.EDU
Powered by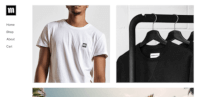 Create your own unique website with customizable templates.